News
New Music Video
"Die virtuelle Revolution übersteigt unsere mentale Reichweite." (Franz Schmidberger, 1942). 
Unglaublich welche virtuellen Darstellungsmöglichkeiten uns zur Verfügung stehen. Deshalb sind wir stolz darauf, euch unser neues Musikvideo (nämlich ein 360° - Video) "THE CURSE OF EVIL" welches mit der Zusammenarbeit von "my360°planet" (www.my360planet.at) in den letzten Tagen erstellt wurde, zu präsentieren. Die Steuerung funktioniert entweder mit Cursor – Befehlen oder ganz einfach durch die Bewegungssteuerung über euer Handy. Viel Spaß wünschen wir euch.
Summer 2016 - Working on new stuff
Hey dudes, this spring we are working on brand new material for you. So be prepared...
Syn Farewell Show - 17.04.2015
Replica im Interview
NEW RECORD IS AVAILABLE NOW
The Album "THE BRIGHT SIDE OF DEATH" prooves the Band's progression, which can be clearly heard in their message and improved style - this album exceeds all expectations from REPLICA, including a brand new stage-show with choreography, humour and numerous effects.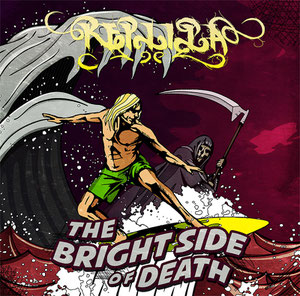 REPLICA - Promo Pics 2012/2013
THE BRIGHT SIDE OF DEATH - VIDEO TRAILER