News
Syn Farewell Show - 17.04.2015
Winter 2014/15 - Working on new stuff
He dudes, this autumn we are working on brand new material for you. So be prepared...
Replica im Interview
NEW RECORD IS AVAILABLE NOW
The Album "THE BRIGHT SIDE OF DEATH" prooves the Band's progression, which can be clearly heard in their message and improved style - this album exceeds all expectations from REPLICA, including a brand new stage-show with choreography, humour and numerous effects.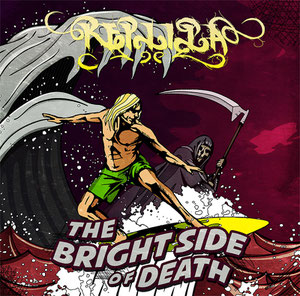 REPLICA - Promo Pics 2012/2013
THE BRIGHT SIDE OF DEATH - VIDEO TRAILER